Learn from a marketing expert that has thrived on both the corporate and agency side.  There are many ways of generating revenue through existing Shopper Marketing budgets.  Connecting Creative ideas, Identifying Existing Assets and Leveraging Existing Relationships are key.
About the Speaker: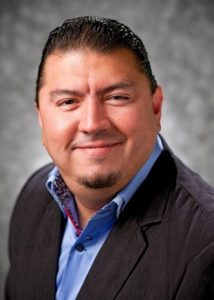 Lupe De Los Santos is considered an expert in multicultural marketing with over 20 years of experience working at New York/Boston/LA based agencies like Walton Isaacson, The Vidal Partnership, Team Enterprises, and DVC Worldwide for brands such as Sprint, Lexus, Wells Fargo, Macy's, Heineken, Trident, Johnnie Walker and many others…creating advertising campaigns, shopper marketing programs, media programs, digital marketing initiatives, promotional marketing efforts, as well as entertainment and lifestyle marketing based programs.
"Periodismo Mobil y Ciudadano"
Learn how to make video content using your mobile phone.  It's convenient and affordable.  Also, learn how to correctly construct posts and content to fit the different social media platforms.  Twitter, Facebook and Instagram.
Participants in this workshop will have the opportunity to win a item that can be used to produce content and apply what you learn in this presentation.