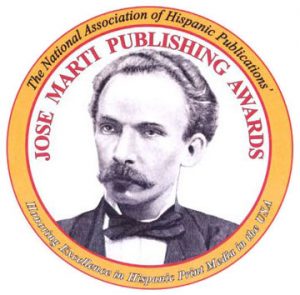 In 1989 Mr. Kirk Whisler, founding member of the organization,  helped start what has become one of the NAHP's strongest traditions: The José Martí Awards. Over the last three decades the awards have grown to be the largest Awards in Hispanic Media. In 2013 a total of 348 awards were handed out within the Editorial Articles, Editorial Sections, Design, Photographs, Marketing, and Best Overall Categories. One of the key spin-offs of the Awards is where winners of the marketing awards share their winning insights now every year at the NAHP Conference.
Each year, the National Association of Hispanic Publications (NAHP) proudly presents the most comprehensive Hispanic media awards in the United States. Outstanding achievement in the Hispanic publishing industry is recognized in categories such as Editorial Writing, Design, Photo & Cartoon, Marketing & Promotion and many others. Awards will be presented in front of an audience of industry professionals and peers at the 2017 NAHP National Convention and Business Expo, in Miami, Florida.
Nominations for the 2018 Jose Marti Awards are currently open.
Click here for the 2018 Nomination Form [Membership Required] 
2017 Winners
2016 Winners
2015 Winners
2014 Winners
2013 Winners
2012 Winners
2011 Winners
2010 Winners
2017 Jose Marti Award Recipient Gallery