Keynote for Publisher's Breakfast & GM's Latino of the Year Award – Friday, October 21, 2016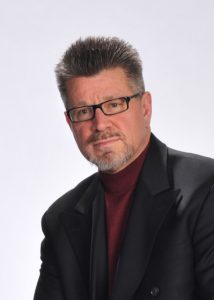 Mr. Robert Renteria grew up poor in the barrio of East Los Angeles with an alcoholic and heroin addict father. Handicapped and abused as a child, he became a school dropout who regretfully lived the gang and drug dealing lifestyle.
Deciding to transform his life, Robert got his GED and joined the military to honorably serve his country. Robert talked his way into a laundry management company and later became the Executive Vice President of a publicly traded company on the NYSE. Robert proceeded to open his own successful laundry distribution company only to realize that the two greatest days in life are the day you are born and the day you realize why you were born. Robert closed his company to fulfill his true mission: help change the landscape of youth around the world.
Today, Robert is an international award winning Latino author and disabled veteran whose books "From the Barrio to the Board Room", "Mi Barrio" and "Little Barrio" are taught around the world. Robert Renteria is the first Latino in the world to receive two National Dr. Martin Luther King Jr. awards for his work as a civil rights leader and a Latino voice in educational reform.
on October 12, 2016