NAHP Annual Convention & Business Expo
November 2017 / Miami, Florida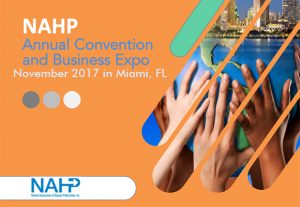 The NAHP Annual Convention and Business Expo gathers industry, business and government leaders from the United States and Mexico to participate in educational forums that explore best practices, research findings, advertising innovations, online strategies, business development and ways to integrate new and social media.
It provides an interactive experience for all segments of the professional publishing industry to connect, network and build positive relationships to better serve the Hispanic readership nationwide. Our convention has featured powerful leaders such as:
The Honorable Arturo Sarukhan, Ambassador from Mexico
Former U.S. Surgeon General Dr. Antonia Novello
Juana Bordas, author
Edward James Olmos, actor, activist
We Offer:
Cutting-edge workshops and lectures
Educational content for both publishing veterans and newcomers
While traditional media outlets are experiencing audience declines, Hispanic publications are bucking the trend and delivering an audience of young, educated and loyal readers due to our growing market.
Hispanic purchasing power now exceeds $850 billion dollars
Hispanic population exceeds 50 million, including Puerto Rico
---
Thanks for attending the 2016 convention!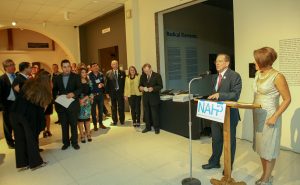 Click to download pictures from our 2016 Convention.
NAHP National Convention & Business Expo
Casa de Palmas Renaissance  Hotel
101 North Main Street McAllen, Texas 78501
October 19-22 in McAllen, Texas