Officers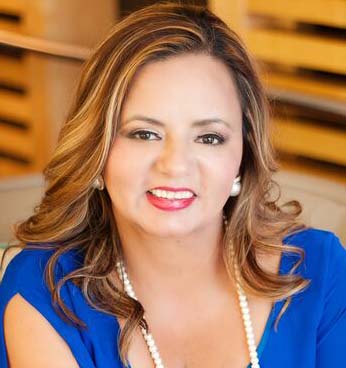 President
Fanny Miller
Publisher, El Latino – San Diego, CA
T. (619) 726-1554
fanny.miller@ellatino.net
Fanny Miller is the CEO & President of El Latino Newspaper in San Diego, the number 1 Hispanic Newspaper in San Diego and the largest Spanish-language newspaper owned by a Latina in California. El Latino-San Diego creates an unforgettable event for latinas, a day to be pampered, informed and empowered at Celebrando, the largest Latina Conference in Spanish nationwide. Ms. Miller founded El Latino in 1988 to serve the news and information needs of the San Diego Hispanic Community. El Latino has more than 806,000 monthly readers. Under her leadership, El Latino expanded its editorial coverage and grew circulation through all of San Diego County. El Latino is a trusted brand that seeks to contribute to the success and well being of Hispanics in San Diego County. Fanny Miller has been recognized numerous times by the community and national organizations for her achievement in Hispanic publishing and business.
Vice President
Alvaro Gurdian
La Noticia – North Carolina
Membership Chair
Beto Tonorio
Publisher, Hola News
Marketing Chair
Norma Condreay
Publisher, El Latino American
Secretary
David Cortinas
Publisher, La Voz Hispanic
Treasurer
Jose Zepeda
El Aviso
Board of Directors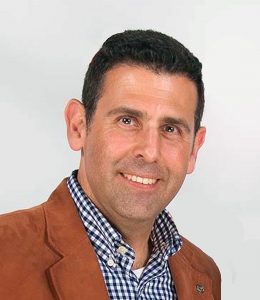 Region I Chair
Jose Somalo
Publisher, Hoy en Delaware – Delaware
Publisher and founder of HOY en Delaware, the largest and longest running Hispanic publication covering the entire state of Delaware since 1996. Master of Science in Agricultural Economics from West Virginia University and Bachelor's Degree in Mining Engineering from the Politechnical University of Madrid, Spain. Currently serving as board member of the Joshua M. Freeman Foundation, an arts organization committed to creating opportunities to elevate the human spirit, and 2016 Delaware State Police Honorary Commander.
Region I Vice Chair
Gonzalo Aguirre
Publisher, La Conexion
Region II Chair
Lina Gomez
Vice President of Operations, El Sol Miami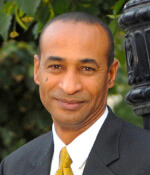 Region III Chair
Clemente Nicado
Publisher, Negocios Now
Clemente Nicado is a Cuban Journalist with a tremendous passion for journalism that has awarded him and his publication, Negocios Now, with many recognitions over the past five years. He was hired by the Chicago Tribune in 2003 to launch HOY, Chicago's first daily Hispanic newspaper. Four years later, he founded Nicado Publishing Co. and launched Negocios Now, a national award-winning publication, focused on Hispanic entrepreneurs. Nicado is a former international correspondent with 25 years of experience in journalism. He has covered a wide range of issues including economy, trade, public safety, elections, Olympic Games summits, finance and immigration. He has been a tireless seeker of style to make his articles more appealing to readers.
Region III Vice Chair
John Heaston
Publisher, El Perico
Region IV Chair  – TO BE APPOINTED
Region V Chair
Alvaro Guillen
Publisher, La Raza del Noroeste
Region V Vice Chair
Miriam Lira Hickerson
Publisher, Life Affairs
Region VI Chair
Rosanna Drumond
Publisher, Alianza Metropolitan News
Region VII Chair
Giancario Bresani
Digital & Major Accounts Sales Manager, El Clasificado
Committee Chairs
Financial – Jose Zepeda, Jose Somalo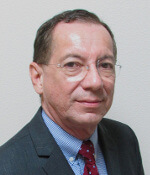 International
Jose Luis B Garza
Editor and Director – El Periódico U.S.A.,
Spanish newspaper in McAllen, Texas
Collaborates with Mexico and U. S. radio stations and television channels with comments and analysis. He has been Vice President (2 terms), Regional Director and President of NAHP. He is NAHP Chairman of International Relations Committee and McAllen Chamber of Commerce International Relations Committee Chairman.