Officers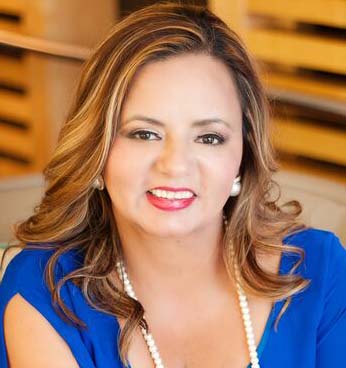 President
Fanny Miller
Publisher, El Latino – San Diego, CA
T. (619) 726-1554
fanny.miller@ellatino.net
Fanny Miller is the CEO & President of El Latino Newspaper in San Diego, the number 1 Hispanic Newspaper in San Diego and the largest Spanish-language newspaper owned by a Latina in California. El Latino-San Diego creates an unforgettable event for latinas, a day to be pampered, informed and empowered at Celebrando, the largest Latina Conference in Spanish nationwide. Ms. Miller founded El Latino in 1988 to serve the news and information needs of the San Diego Hispanic Community. El Latino has more than 806,000 monthly readers. Under her leadership, El Latino expanded its editorial coverage and grew circulation through all of San Diego County. El Latino is a trusted brand that seeks to contribute to the success and well being of Hispanics in San Diego County. Fanny Miller has been recognized numerous times by the community and national organizations for her achievement in Hispanic publishing and business.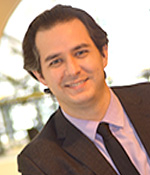 Vice President
Alvaro Gurdian
La Noticia – North Carolina
Alvaro Gurdian, Jr. is Vice President of Operations of La Noticia, the leading Spanish-Language Newspaper in North Carolina where he has worked for over ten years. La Noticia covers almost the entire state of North Carolina with four papers: La Noticia Charlotte, La Noticia Raleigh, La Noticia Greensboro and La Noticia Asheville. La Noticia also organizes two major events to serve the Latino community and the community at large: the Latin American Excelente Awards, in Charlotte and Raleigh, and the Latino-American Women's Conference, in Charlotte, Raleigh and Winston Salem. Alvaro is also Vice-President of La Noticia Foundation, a 501(c)3 organization which is the charitable arm of La Noticia, Inc. La Noticia Foundation was created in 2003 to help outstanding Latino students obtain a college education. It's mission is to help Latino students with the grades and the desire to go to college but without the financial means to do so. In the last 12 years La Noticia has given scholarships for more than $180,000. Besides his busy business schedule Alvaro finds time to volunteer in the Charlotte community by serving on the Charlotte-Mecklenburg Opportunity Task Force, a group of people working to build economic mobility and access to opportunity to the most needed members of our community. He taught computer classes at The Latin American Coalition, served on the Board of Directors of McColl Center for Visual Arts and he is a former member of the Board of Directors of Loaves & Fishes. He is a recent graduate of the program Leaders Under 40 of Community Building Initiative and Leadership North Carolina. As well as the recipient of the Hispanic Contractors Association of the Carolinas "2014 Outstanding Community Service Award".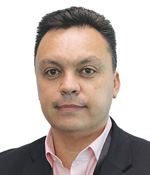 Membership Chair
Beto Tonorio
Publisher, Hola News
Beto Tenorio was born in Mexico City where he attended and graduated from UNAM (Universidad Autonoma de Mexico) earning a degree in business administration. He came to the U.S. in 1996 to join a family business (Norsan Group) and held different positions within the organization. He had the opportunity to open Norsan Media's first radio station and newspaper in 2004 in Jacksonville, FL. Now the President of Norsan Media, he oversee the daily operation of radio stations in 5 different markets and 3 Hispanic publications (Hola News) in Charlotte, NC – Greensboro-High Point-Winston Salem, NC – Jacksonville, FL. In his free time he enjoys playing tennis, watching movies and traveling with his wife Tania. He has the privilege of working with different nonprofit organizations including Levine Children Hospital Foundation, American Heart Association and the Red Cross. He is an an active member of the Charlotte Chamber of Commerce as well as the Latin-American Coalition and the Latin American Chamber of Commerce. 
Marketing Chair
Norma Condreay
Publisher, El Latino American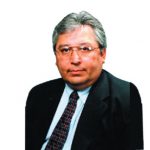 VP of Corporate Sales
David Cortinas
Publisher, La Voz Hispanic
David G. Cortinas a native of Walla Walla, Washington & Publisher/Owner of La Voz Hispanic Newspaper of Washington an Eastern Oregon along with my wife, Marti. La Voz Hispanic Newspaper was founded in October 1995, with central offices in Pasco, Washington and now celebrating 22 years. David has received many distinguished certificates and awards for his service in his community. La Voz has been member of the NAHP since 1997 and has served in the leadership of the NAHP. David and his wife Marty have three sons Ryan, Rueben and Basil. * Appointed Chairman Ethics Committee of the NAHP – 2003 – 2009, * Appointed Chairman By-Laws Committee of the HAHP – 2004 – 2009, * Elected National Secretary NAHP. Inc   2005, 2007 and 2009, * Elected NAHP National President Elect – 2011, * Elected National Secretary NAHP. Inc – 2017 to presentServing in these positions under 3 Presidents we have done a complete makeover of the NAHP by-laws and the Foundation by-laws, Organized and wrote the first Policy Hand Book for the NAHP and re-Organized the Elections. Marti my wife was name the National Latina Publisher of the Year Award in 2009.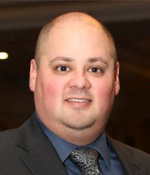 Treasurer
Jose Zepeda
El Aviso
Jose Zepeda Jr. was born in Guadalajara, Jalisco, Mexico and grew up in Southern California. He attended and graduated from Orange Coast College completing a Digital Media Arts program. Jose joined his family business; El Aviso Magazine; in 2001 and has had different positions in the company during his tenure. Currently he is the IT director and has produced and developed El Aviso Magazine's Website, blog and Social Media presence as well as creating content for El Aviso Magazine's YouTube channel. In his personal life Jose enjoys golf, photography and travel. Jose has experience working with non-profits such as the American Cancer Society. He is current Board member for the Greater Huntington Park area Chamber of Commerce and the Regional Hispanic Chamber of Commerce. Also currently serves as a Regional Director for the National Hispanic Chamber of Commerce.
Board of Directors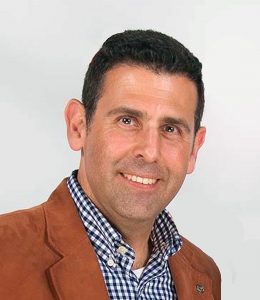 Region I Chair
Jose Somalo
Publisher, Hoy en Delaware – Delaware
Publisher and founder of HOY en Delaware, the largest and longest running Hispanic publication covering the entire state of Delaware since 1996. Master of Science in Agricultural Economics from West Virginia University and Bachelor's Degree in Mining Engineering from the Politechnical University of Madrid, Spain. Currently serving as board member of the Joshua M. Freeman Foundation, an arts organization committed to creating opportunities to elevate the human spirit, and 2016 Delaware State Police Honorary Commander.
Region I Vice Chair
Gonzalo Aguirre
Publisher, La Conexion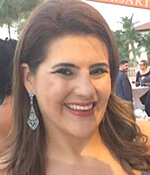 Region II Chair
Lina Gomez
Vice President of Operations, El Sol Miami / CFO of Hispanic Media LLC
Born in Colombia, Lina M. Gomez currently serves as VP of Operations and CFO of Hispanic Media – a media company that carries the brands of El Sol Latino Newspaper, Latino Connection Series, Latina Lifestyle and Estylo Magazine. Under El Sol Latino Newspaper, which has 25 years in the media industry with offices in Miami and Philadelphia, Lina maintains herself busy traveling the East Coast of the United States, between the markets that the company serves in addition to side trips to visit the multiple offices in Latin America. The parent company, Hispanic Media, has become a recognized voice in the industry and is much more than just a print media company. Their diversified portfolio of communications and 360 degrees initiatives include: planning and producing business conferences, staging product promotions events, online and social media marketing as well as print media campaigns. Hispanic Media`s goal is to unite communities and cities along the East Coast which creates a network of coverage and connections, fortified by My Hispanic Media Solutions, our online portal designed to assist our clients. During her 16 years of experience in the newspaper and the media industry, the company has met some strong challenges and goals, but with Lina`s dedication and perseverance Hispanic Media continues to grow and evolve. Lina currently resides in Miami, along with her husband and daughter Luna, she strives to find a balance between family and her professional life.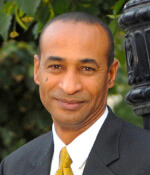 Region III Chair
Clemente Nicado
Publisher, Negocios Now
Clemente Nicado is a Cuban Journalist with a tremendous passion for journalism that has awarded him and his publication, Negocios Now, with many recognitions over the past five years. He was hired by the Chicago Tribune in 2003 to launch HOY, Chicago's first daily Hispanic newspaper. Four years later, he founded Nicado Publishing Co. and launched Negocios Now, a national award-winning publication, focused on Hispanic entrepreneurs. Nicado is a former international correspondent with 25 years of experience in journalism. He has covered a wide range of issues including economy, trade, public safety, elections, Olympic Games summits, finance and immigration. He has been a tireless seeker of style to make his articles more appealing to readers.
Region III Vice Chair
John Heaston
Publisher, El Perico
Region IV Chair
J. Gabriel Esparza
Publisher, Que Onda Magazine
J. Gabriel Esparza is Publisher of Que Onda Magazine. Mr. Esparza has served in this capacity since 1993. As Publisher, Mr. Esparza has worked with many record labels in promoting their artists. He has been involved with the Houston Rockets, Houston Astros, Houston Dynamo, and the MLS on promotional events. Mr. Esparza has also worked with Hispanic vendors in promoting their products. Mr. Esparza was appointed to serve on the Houston Read Commission by Mayor Annise Parker during her term as Mayor in Houston, Texas and has served on the Mayor's Hispanic Advisory Board during her term. The Hispanic Advisory Board exists to serve as a liaison between the Hispanic community and the Mayor. The Board provides recommendations on policies that will advance the economic, social and political issues of all Hispanics and citizens in the City of Houston. Mr. Esparza has been very active in serving the community during local elections. He has also spoken at numerous events and conferences. He has also been involved with Houston's transportation system, Metro, in promoting and providing awareness of their rail lines. Mr. Esparza has a long standing relationship with the Hispanic community and has over 23 years of experience in the Hispanic Advertising industry.
Region IV Chair  – TO BE APPOINTED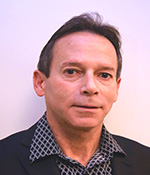 Region V Chair
Alvaro Guillen
Publisher, La Raza del Noroeste
Alvaro Guillen is the Publisher of La Raza del Noroeste, Washington State's largest Spanish-language newspaper. Under his leadership, the publication has won numerous awards and has transformed into an important community partner in the state. Before being hired by the Washington Post for La Raza del Noroeste, Alvaro worked for Statcom GmbH (based in Germany), serving as the Latin America Sales and Marketing Manager overseeing South and Central America and the Caribbean. Born in Peru, Alvaro has been an entrepreneur from an early age, starting his first business at 18 while studying business management at the Peruvian Institute of Business Administration in Lima. Prior to his move to the US, he lived in Paraguay, where he co-founded a commercial furniture business and led it to its current national prominence. In his free time, Alvaro volunteers with a variety of community organizations in the Seattle area. He swims daily, and enjoys hiking and camping in the beautiful Washington wilderness, together with his wife Meghan and their two children
Region V Vice Chair
Miriam Lira Hickerson
Publisher, Life Affairs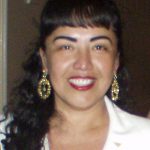 Region VI Chair
Rosanna Drumond
Publisher, Alianza Metropolitan News
Rossana Drumond is a Peruvian journalist. For 12 years she has been the publisher of Alianza Metropolitan News and La Movida Magazine in San Jose, California. Under her editorial direction, her newspaper and magazine have received more than 48 awards from the NAHP; New America Media and GLADD. She produces a newspaper and magazine that are interesting, relevant, credible and current. As a result, they have maintained and increased readers. In 2017, Rossana was awarded "Publisher of the Year" from the NAHP. In 2016, Rossana Drumond received the "Business Person of the Year" award from the Hispanic Chamber of Commerce (Agrupación de Comerciantes del Norte de California). The recognition from the Hispanic Chamber is for her "Hard Work, Enthusiasm, Commitment to Excellence and for being a Role Model for Hispanic Businesses." In her career as a journalist, Rossana won first place in "Outstanding Multiple Article Series: Teacher of the Year" from NAHP and second place for her political editorial titled, "Ignorancia o Desconocimiento." Likewise, she won the Bronze award for the political article "La gran deuda del gobierno mexicano", "The Great Debt of the Mexican Government" and 2017: "¡Vamos a Votar!" among other journalism awards. Rossana is the founder and owner of Alianza Media Group, a company that produces and organizes community festivals in the Bay Area. Thousands of Hispanic consumers attend every year. Alianza Group creates unique opportunities for clients and has staff with skills in sales, writing, graphics, marketing and technology.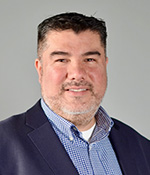 Region VII Chair
Giancario Bresani
Digital & Major Accounts Sales Manager, El Clasificado
While in his native Lima, Peru. Giancarlo was a publishing partner of several publications such as Millonarios, Tubos, & Ademas. With over 20 years of experience in the advertising field and publishing industry, in the local and national market his experience has allowed him to successfully thrive in a myriad of different markets and conditions. During his tenure at Harte-Hanks/ PennySaver,  Giancarlo was awarded numerous times Sales Person of the Year award. In 2015 Giancarlo joined the ranks of EC Hispanic Media/ El Clasificado under the mentorship of Martha de la Torre. At EC Hispanic Media Giancarlo oversees the Digital Sales Department. Giancarlo's roots have given him the ability to understand the Hispanic market in the U.S. His background in Digital Marketing has given him another layer to help Hispanic Business owners transition and grow in the U.S. digital economy. Giancarlo resides in the quiet community of Moorpark, California along with his wife Denise and 2 children, Kane and Katherine.
Committee Chairs
Financial – Jose Zepeda, Jose Somalo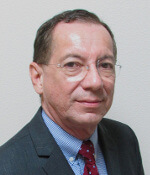 International
Editor and Director – El Periódico U.S.A.,
Spanish newspaper in McAllen, Texas
Collaborates with Mexico and U. S. radio stations and television channels with comments and analysis. He has been Vice President (2 terms), Regional Director and President of NAHP. He is NAHP Chairman of International Relations Committee and McAllen Chamber of Commerce International Relations Committee Chairman.
Convention Chair –David Cortinas (Publisher, La Voz Hispanic)
Ethics & Bylaws –David Cortinas (Publisher, La Voz Hispanic), Kirk Whisler, Alvaro Guillen