Officers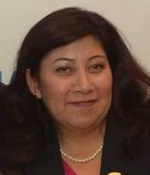 Interim NAHP Secretary
Mary A. Flores
Publisher, La Prensa de Colorado – Denver, Colorado
Mary was born in Aguascalientes Mexico and initially attended school in Zacatecas. In 1997 Mary immigrated to Denver. In 1998 Mary began her career in the News Media field working for a local Denver Spanish newspaper. In 2010 Mary, her husband Joel and their son Emilio started La Prensa de Colorado, LLC. Identifying many needs in the Latino community, Mary co-founded The Flores Foundation (aka Latino Legacy Colorado) with her husband Joel in 2014. The specific purpose of the Latino Legacy Colorado is to empower Latinos across Colorado with education, resource information, recreation, and small business ownership programs and services to achieve economic self-sufficiency and social and physical well-being.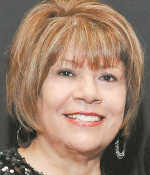 Marketing Chair
Pauline Rivera
Publisher, La Voz – Colorado
In 2004 Ms. Rivera joined La Voz on a contract basis, then as a columnist (Mis Recuerdos), eventually becoming the Lifestyles editor. In 2007 she became the General Manager at La Voz. In 2008 Ms. Rivera and her husband purchased La Voz and have successfully operated the 41-year-old bilingual publication. Under Ms. Rivera's leadership, as Publisher, La Voz has advanced editorially, has expanded statewide, and is the winner of numerous National Association of Hispanic Publications (NAHP) awards for the past seven years. Ms. Rivera has recently been awarded the Trailblazer Award from the Denver Latinas First Foundation for being the "first" Latina publisher of a Hispanic publication in Denver.
Interim NAHP Membership Director
Fanny Miller
Board of Directors
Region I Director – TO BE APPOINTED
Region I Vice Director – TO BE APPOINTED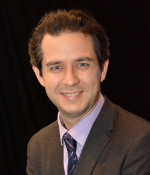 Region II Director
Alvaro J. Gurdian
Vice President of Operations – La Noticia Spanish-Language Newspaper in North Carolina
Besides his busy business schedule, Alvaro finds time to volunteer in the Charlotte community. He taught computer classes at The Latin American Coalition, served on the Board of Directors of McColl Center for Visual Arts and he is a former member of the Board of Directors of Loaves & Fishes. He is a recent graduate of the program, Leaders Under 40 of Community Building Initiative and Leadership North Carolina. As well as the recipient of the Hispanic Contractors Association of the Carolinas "Outstanding Community Service" in 2014. A member of St. Gabriel Catholic Church for the last 23 years, Alvaro was born in Venezuela and came to the US when he was 11.
Region II Vice Director – TO BE APPOINTED
Region III Director
Linda Siete
Publisher, Reflejos – Chicago, Illinois
Born in Texas and raised on the East coast, Linda migrated to Chicago in 1975. Work life started with a family owned business, which exposed her to sales, marketing and a totally diversified environment. Arrival in Chicago introduced her to the retail industry working at Saks Fifth Avenue, Joseph Spiess, Skyr and then Sears…first in sales, then as a buyer and then into promotions and advertising. Her promotion and marketing background also took her into working county political campaigns, which led Linda to Reflejos 14 years ago. It was Linda's understanding and appreciation for cultural differences and what they bring to communities and companies, that has made her role as general manager of Reflejos a perfect fit.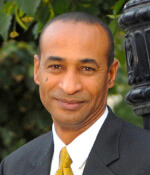 Region III Vice Director
Clemente Nicado
Publisher, Negocios Now
Clemente Nicado is a Cuban Journalist with a tremendous passion for journalism that has awarded him and his publication, Negocios Now, with many recognitions over the past five years. He was hired by the Chicago Tribune in 2003 to launch HOY, Chicago's first daily Hispanic newspaper. Four years later, he founded Nicado Publishing Co. and launched Negocios Now, a national award-winning publication, focused on Hispanic entrepreneurs. Nicado is a former international correspondent with 25 years of experience in journalism. He has covered a wide range of issues including economy, trade, public safety, elections, Olympic Games summits, finance and immigration. He has been a tireless seeker of style to make his articles more appealing to readers.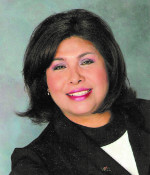 Region IV
Christy Martinez-Garcia
Publisher, Latino Lubbock Magazine – Lubbock, Texas
Christy, a Lubbock native, developed her professional skills working in city government, private business, and the nonprofit industry. She worked for the National Council of La Raza in Washington, D.C. as Assistant Director of Public Information overseeing national media activities. She created Latino Lubbock Magazine in 2006 to centralize bilingual information, and as a tool for dialogue and understanding. For her commitment to the business community, she was selected as the Women in Small Business Champion from the SBA northwest. In 2013 she and her husband of 28 years were selected at the 2013 Texas Tech Parents of the Year. Her most significant achievement is being the mother of Amaris Garcia, who graduated from Texas Tech University May 2014.
Region IV Vice Director – TO BE APPOINTED
Region V Director – TO BE APPOINTED
Region V Vice Director
Mary A. Flores
Publisher, La Prensa de Colorado – Denver, Colorado
Region VI Director- TO BE APPOINTED
Region VI Vice Director – TO BE APPOINTED
Region VII Director
Region VII Vice Director
Jonathan M. Sanchez
Associate Publisher, Eastern Group Publications, Inc.
Committee Chairs
Financial – TO BE APPOINTED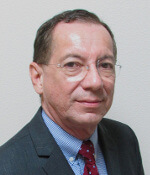 International
Jose Luis B Garza
Editor and Director – El Periódico U.S.A.,
Spanish newspaper in McAllen, Texas
Collaborates with Mexico and U. S. radio stations and television channels with comments and analysis. He has been Vice President (2 terms), Regional Director and President of NAHP. He is NAHP Chairman of International Relations Committee and McAllen Chamber of Commerce International Relations Committee Chairman.
Procurement – TO BE APPOINTED